NATURE AND TECHNOLOGY
The timeless character of wood is the main reason we have devoted the last 25 years to wood craftsmanship. The combination of nature and state-of-the-art technology enables us to offer to our customers floors of the highest quality possible and resistant to the weather and temperature differences.
Do you want to experience a unique connection with nature inside your home?
Call +420 318 632 744 to make an appointment to visit our showroom.
Zde máte možnost vidět některé z realizací našich podlah. Jak si můžete všimnout, není nad krásu přírodního dřeva. Více realizací najdete v naší
fotogalerii
.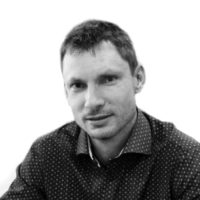 Since its establishment in 1993, our brand has put the main emphasis on quality and design to meet the most demanding requirements of our customers. This two-sided collaboration resulted in creating a complex offer of wooden floors and accessories of high quality and unique design. Our floors have been chosen for many prestigious public buildings as well as homes, where practicality is of great importance. EXTORI products are manufactured in the Czech Republic. We further provide their installation, maintenance and other services to ensure your long-term satisfaction.
Tomáš Ric, executive
What has been prepared for you and what is there to look forward to?