Wooden slats offer endless design options. It is entirely up to you which you decide on. Start by choosing a type of floor and specify wood knottiness, select suitable wood processing and finally a colour tone matching the entire interior.
1: FLOOR TYPE
Every floor type has its own characteristics and is suitable for different environments. Apart from different designs and formats, you can also consider installing floor heating in the room or not.
We present four types of floors manufactured under the EXTORI brand.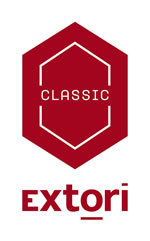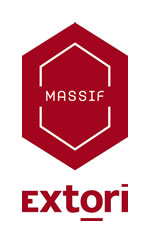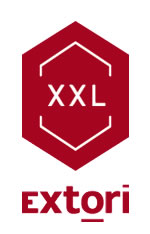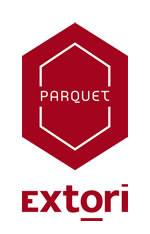 FLOOR CONSTRUCTION
Every slat offers a wide range of detailed modifications that affect its final appearance. Below you will find the basic solutions and construction designs. For better navigation and selection, we recommend you contact our sales representative.
CONSTRUCTION:
2VR – 2-layer
3VR-A – 3-layer, spruce core layer
3VR-S – 3-layer, oak core layer, a structure providing maximum stability – large formats
MASIV – slats made of one piece of wood, its applicability and availability to be consulted with the supplier
JOINT:
CLICK – click lock joint, if possible use floating laying method
4PD – tongue-and-groove joint
SEAM:
2V – lengthwise micro-beveled slats
4V – slats micro-beveled on all four sides
We offer a number of wooden accessories to our flooring, such as strips, steps and panelling. For more information on wooden accessories click here.
2: WOOD CLASSES
Every piece of wood is an original. It is divided into individual types and categories according to the colouring, structure and texture. The quality of wood is constant and always the highest possible.
A: clear timber without sap rot, subtle colour contrasts, small wood knots allowed

B: healthy looking natural texture, darker colour contrasts, healthy knots under 30 mm, max. 5 % sap rot

C: rustic appearance, strong colour contrasts, healthy knots and knots partially filled with putty, up to 10 % of sap rot

D: very rustic appearance, many knots filled with putty, lengthwise cracks filled with putty, over 10 % of sap rot

3: FINISH
The floor surface is first ground or brushed and then cleaned. On thus prepared surface a base pigment layer is applied followed by a top colourless layer. The final layer may be oil, hard wax oil or varnish.
SMOOTH: The surface is ground and gently cleaned to achieve a smooth and clean appearance.
BRUSHED: The surface is evenly brushed to bring out the texture of the wood.
TEXTURED: Intensively brushed wood with very rough surface.
OLD CLASS: Aged surface with rustic detailing.
Top finish
OIL: The top finish is UV-oil applied on a brushed base pigment layer. This top finish is highly durable and creates a semi-matt appearance. The top finish is suitable for all spaces.
HARD WAX OIL: The top finish is air-hardened hard wax oil applied on a brushed base pigment layer. This top finish is highly durable and creates a thick layer of oil and wax. The surface has a matt silky appearance. The top finish is suitable for all spaces.
VARNISH: All floor colour tones can be coated in five layers of UV-varnish.
4: COLOR TONE
COLOR CARD FOR SEASON 2019-2020